スポンサーサイト
2017.05.31 Wednesday
 - -
あたたかい心プロジェクト 11th visit 2014 - March 6th
2014.04.06 Sunday
ドリーンフラワーデザイン
オランダのフラワーアレンジメントスクール
Dorien Flower Design.
Good Morning Flower Lovers,
Enjoy Sakura ...Sakura....Sakura...!!!!
あたたかい心プロジェクト2014 . 3 . 6
Warm Heart Project 11th visit to the children
in Tohoku. 3 years has passed after the earth
quick and tsunami 2011 March 11. Thanks to
you and all our supporters we can continue to
share the FLOWER POWER to the children in
Onagawa, Tohoku. To make the kids SMILE.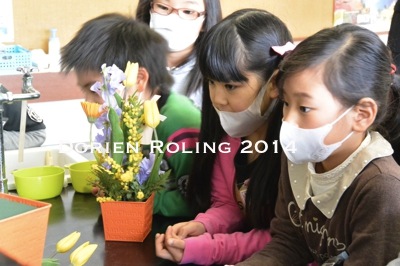 Photo; First group of kids listen to Dorien how
to make this spring design step by step.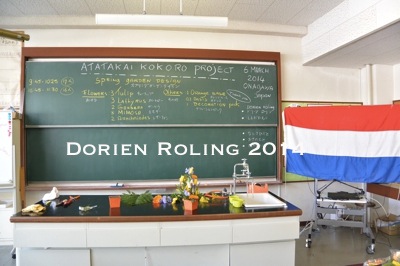 Photo; All preparation ready to start.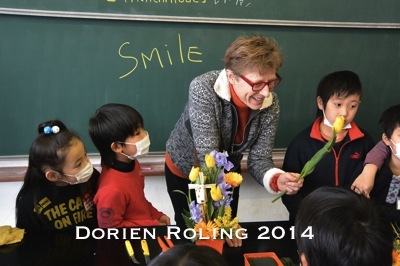 Photo; Practice the Flower name.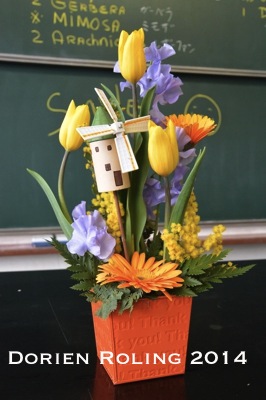 Photo; Windmill ornament for in the design.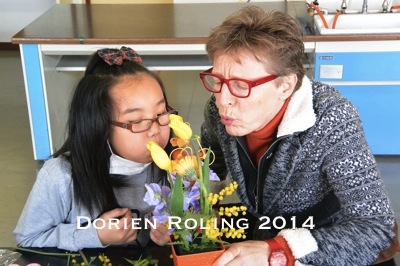 Photo; Lets blow together to make the windmill
move.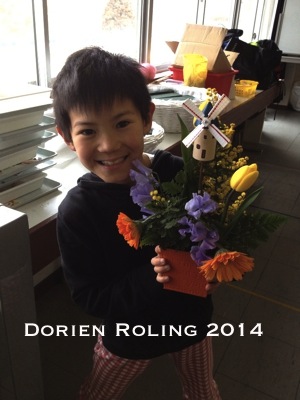 Photo; So happy and proud of his design !!!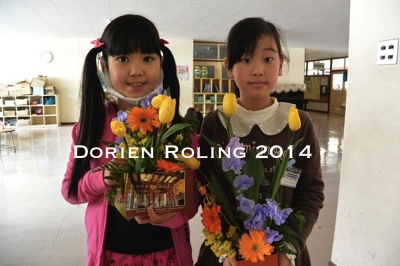 Photo; Girls Flower Power.!!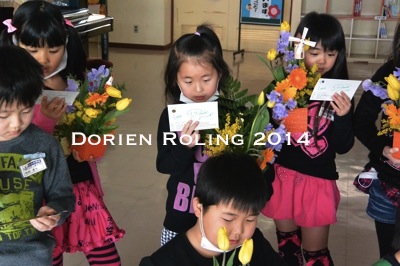 Photo; Message card lets practice English.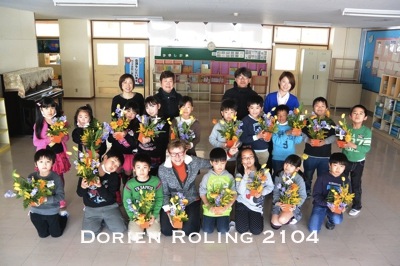 Photo; Flower Powered kids first group.
Tomorrow part 2 of our 11th visit.
Enjoy your Sunday !!! Love Dorien
あたたかい心プロジェクト
http://www.facebook.com/ATATAKAIKOKORO
DPFD member; http://dfajapan.jp/of
スポンサーサイト
2017.05.31 Wednesday