スポンサーサイト
2017.05.31 Wednesday
 - -
Dorien Roling  あたたかい心プロジェクト Warm Heart Project.
2013.03.11 Monday
ドリーンーローリン,
ドリーンフラワーデザイン
Dorien Roling,
Dorien Flower Design
Good Evening Flower Lovers,

11 March 2011 - 11 March 2013

Today we are with our heart in TOHOKU, sending

all the people who survived the earthquake and

Tsunami warm loving energy.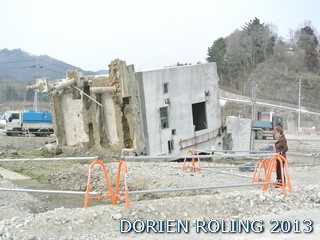 Photo; Onagawa town - empty with some

building still left up side down.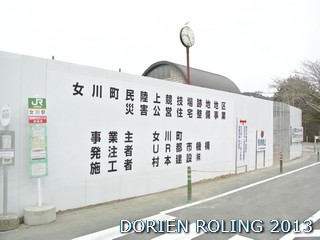 Photo; New Buildings are under construction but

will still cost 1 more year before people can move in.

We just came back from our 9th visit to Tokoku

Onagawa town with our WARM HEART Project

あたたかい心プロジェクト

2 years went very quickly for the school principle

Mrs. Kajiya. Many changes are going up, 3 schools

will unite in one school .20 March they will be known

who can stay and who can go...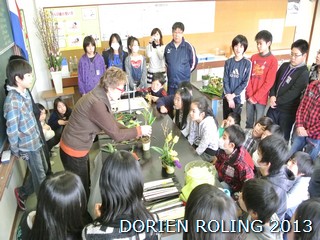 Photo; Dorien is teaching the kids now to make

this Easter design.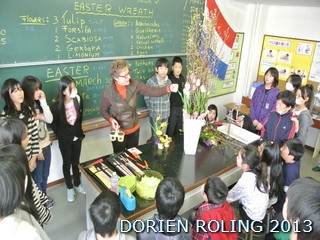 Photo; Demonstration of the big design with

SAKURA, Tulips and Hyacinthus
.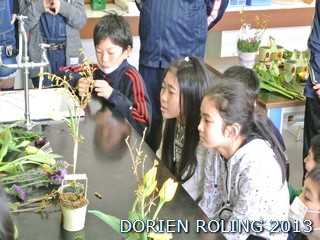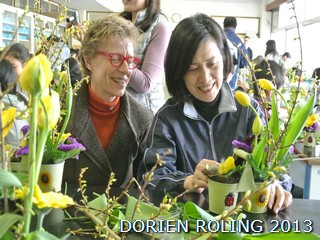 Photo; School Principle Mrs. Kajiya join the kids

lesson and made a very nice Easter Design.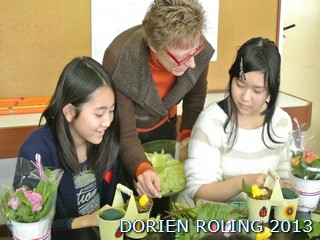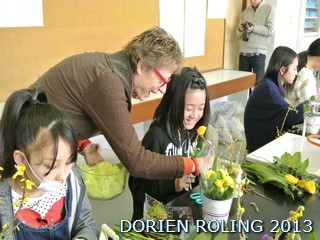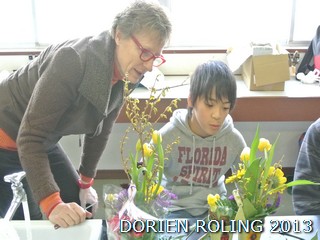 Photo; The boys made a very nice design with

their own creativity.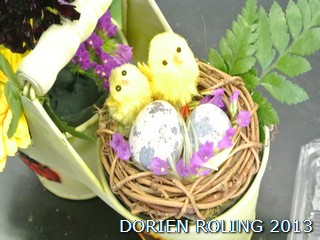 Photo; Students idea; Limonium purple as

decoration in the nest.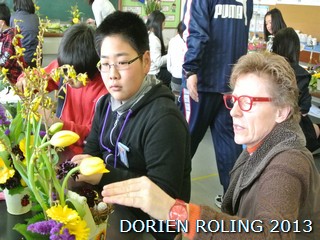 Photo; This boy enjoyed the lesson, this class

of 34 children will graduate this week.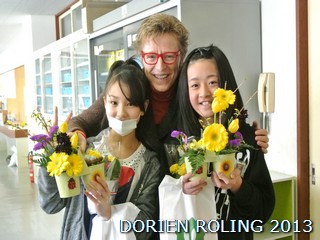 Photo; Happy flower power girls.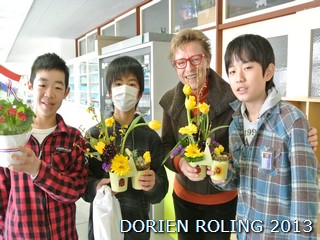 Photo; Happy flower power boys.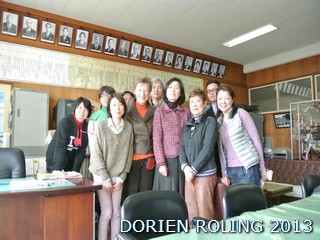 Photo; Principle Mrs. Kajiya office with our

ATATAKAI KOKORO Project members.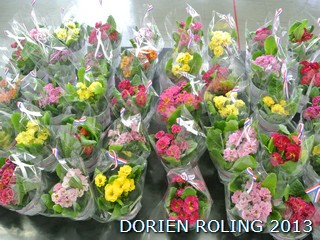 Photo; Primula as presents for the kids.

I will not forget this 2 years - I never felt so

much pain by so many people at the same time.

I am so thankful to be a flower designer...

my first flower demonstrate created the first

smile on the children there face after the disaster.

Thanks to all our supporters from Holland, USA and

Japan we will keep going to Tohoku - ONAGAWA

town. It will be a LONG RUN but we will keep

sending energy and will keep going with FLOWER

POWER. THANK YOU VERY MUCH FOR SENDING

ENERGY AND YOUR SUPPORT.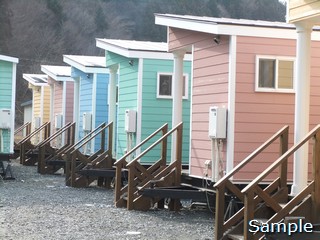 Photo; New Onagawa trailer Hotel on wheels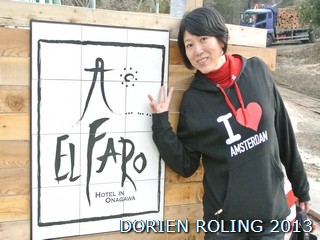 Photo; Hotel name "ELFARO"

With Love Dorien.


スポンサーサイト
2017.05.31 Wednesday